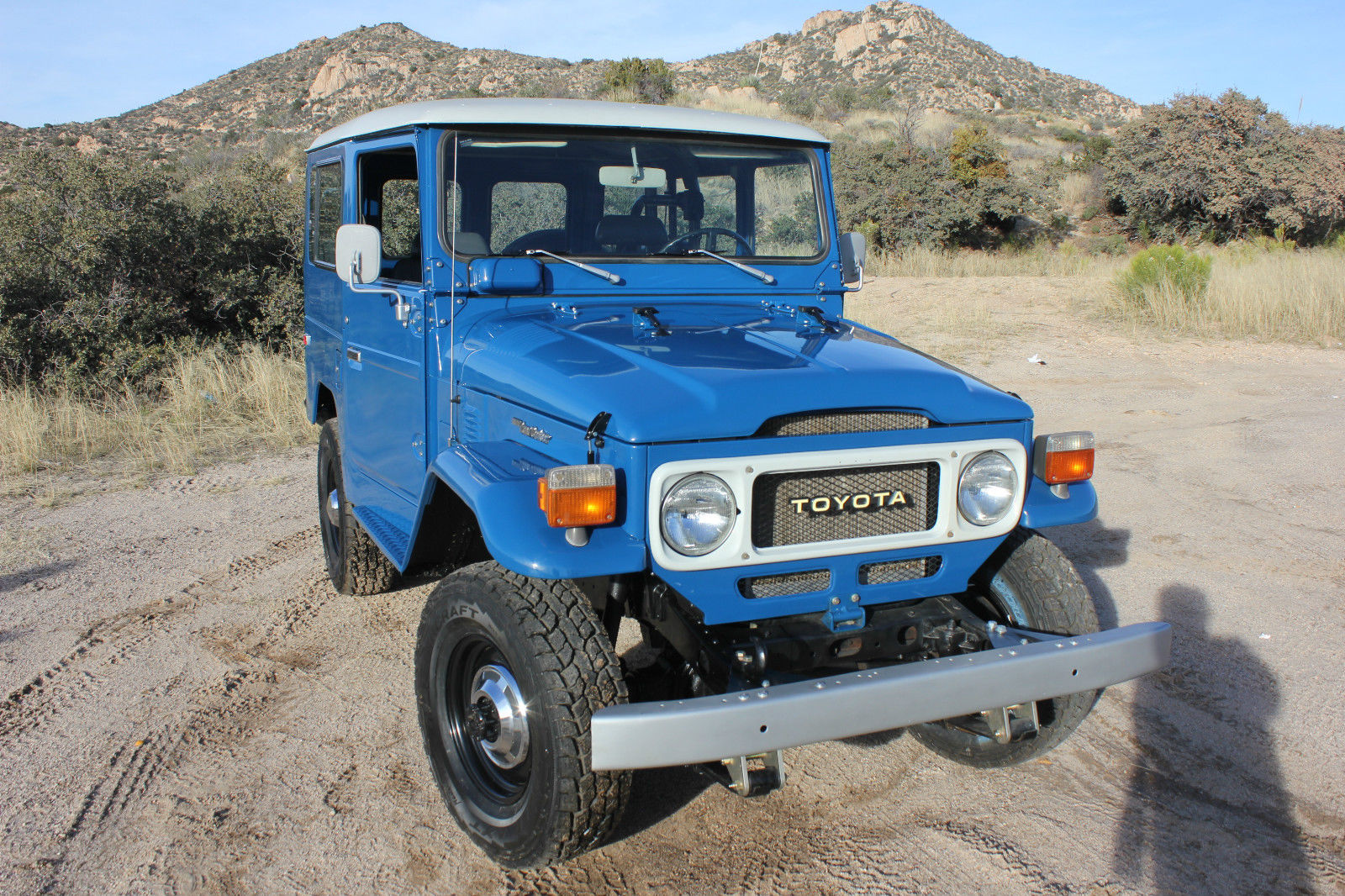 1980 FJ40 Toyota Land Cruiser
Here is a very nice 1980 Land Cruiser. It has low miles and is in excellent condition. It has factory power steering, new tires, rims, upholstery, fuel tank and fuel system related , and any and all other small parts that didn't measure up or showed wear. All systems work including factory washers and horn. The only thing not stock is emissions. the original owner de-smogged it  20 years ago.
The truck came to me in excellent condition to begin with. Then it was disassembled, painted and gone through top to bottom to make sure all things worked as should. Hundreds of hours
went into checking , rechecking and restoring  Because it had been in storage for over twelve years, rather than just send fuel tank in for cleaning, it was replaced with new, as was the sender, pump, soft lines, etc. I chose to go with brand new Toyota rims to avoid any possible loss of integrity after 

35 years of service on the originals. Tires are brand new Mastercraft , USA made by Cooper Tire Co. Because the motor had so few miles only the water jacket related  and ignition maintenance items were replaced. Thermostat and the housing, hoses and such.
It's a beautiful truck that turns heads and gets waves everywhere you go.