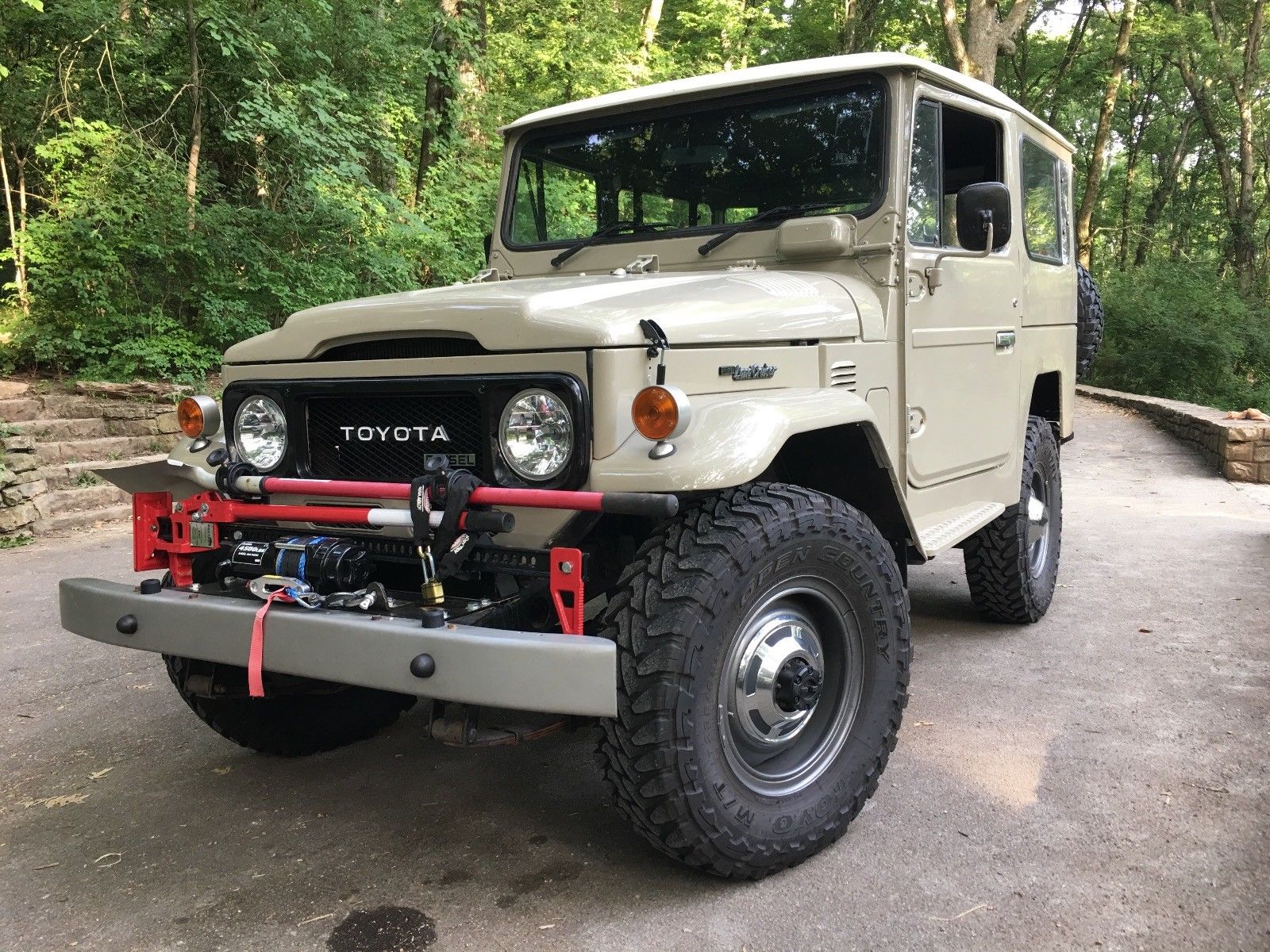 1980 Toyota Land Cruiser BJ40 – (Rare Turbo Diesel)
Original Diesel BJ40 B engine, 4 speed manual gear box and differential.
Full mechanical service to include all fluids flushed and replaced, filters (oil, air and fuel), brakes replaced and adjusted, transmission, radiator, differentials, alignment less than 50 km ago ($3000.00 April 2018) No need to replace the timing belt as this engine has push rods and cams ( little on-going maintenance required!)
1. New Paint – Truck is in original color
2. Heavy duty clutch in the last 1,200 miles.
3.New master brake, clutch assembly and lines
4.New slave cylinder all around
5. NOTE: THE ENGINE IS FITTED WITH A T25 HONEYWELL GARRETT TURBOCHARGER (5psi). Approx. $2,500.00 value.  Can be sold with or without.  Price remains the same.
6. Tires: 235/85R 16 
Toyo
 mud terrains x 5 with original hub caps, including one extra tire for a total of 6 tires.  90% life remaining
7. New front 4×4 Warn locking hub assembly
8. Two new Jerry cans
9. 
MaxTrax type traction slides
10. Extra parts, included (two inch lift kit, extra original hub caps, belts, etc)