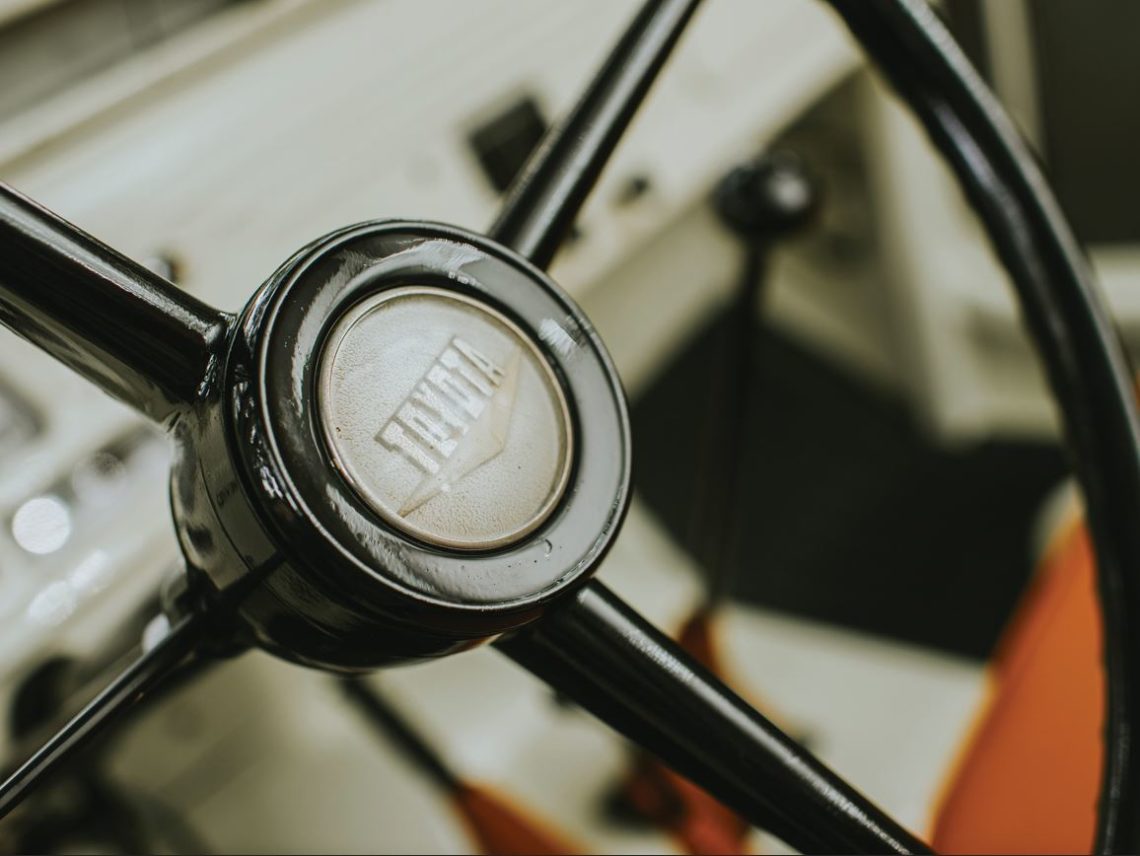 1960 Toyota FJ25 Land Cruiser Soft-Top
Sold For $70,000
---
One of the last FJ25 Land Cruisers built
Storied service in Costa Rica on coffee and banana plantations
Superb restoration by renowned Land Cruiser restorer
Gorgeous original color combination of Lily White over Coral
Photo's by Theo Civitello / Sotheby's
In 1955, Toyota refined its basic BJ model to appeal to a wider market than Japan's National Police. The BJ25 was launched as the point vehicle to extend the marque into a global civilian market. The B-type motor was then replaced by the F series, a six-cylinder engine producing 105 hp. The new Land Cruiser became known as the FJ25. In 1958, the Land Cruiser came to the U.S. and quickly became a popular feature among off-road enthusiasts.
This short wheelbase, all-wheel-drive, soft-top version is one of the very last FJ25 models ever produced. It was originally sold to a banana plantation in Costa Rica where it served for over 40 years, before it was purchased by a coffee farmer and remained in Central America until 2017, when it was acquired by the current owner. Imported Stateside, this matching-numbers FJ25 underwent a 12-month, frame-off restoration by Elite Land Cruisers of Katy, Texas.
Superb in every aspect, this FJ25 was redressed in its original Lily White with period-correct Coral vinyl upholstery on the front split bench and rear jump seats. The frame was blasted and painted black, and all exterior components were refurbished or replaced. The driveline, four-speed manual gearbox, hubs, brakes, differentials, and transfer case were professionally restored, and the electric harness, fuse box, and connectors replaced. The original 3.9-liter F 135 inline six-cylinder engine was rebuilt using hydraulic cylinder honing and engine crank blueprinting to the original specifications. This exceptional Land Cruiser comes with the unique FJ25 steel wheels painted to match the body, a new olive-grey canvas top with soft doors and zip closure windows, plus a restored tool kit.
This final production model is not only stunning to behold, but an entertaining drive, ready for its next adventure on the open road – or preferably off-road.