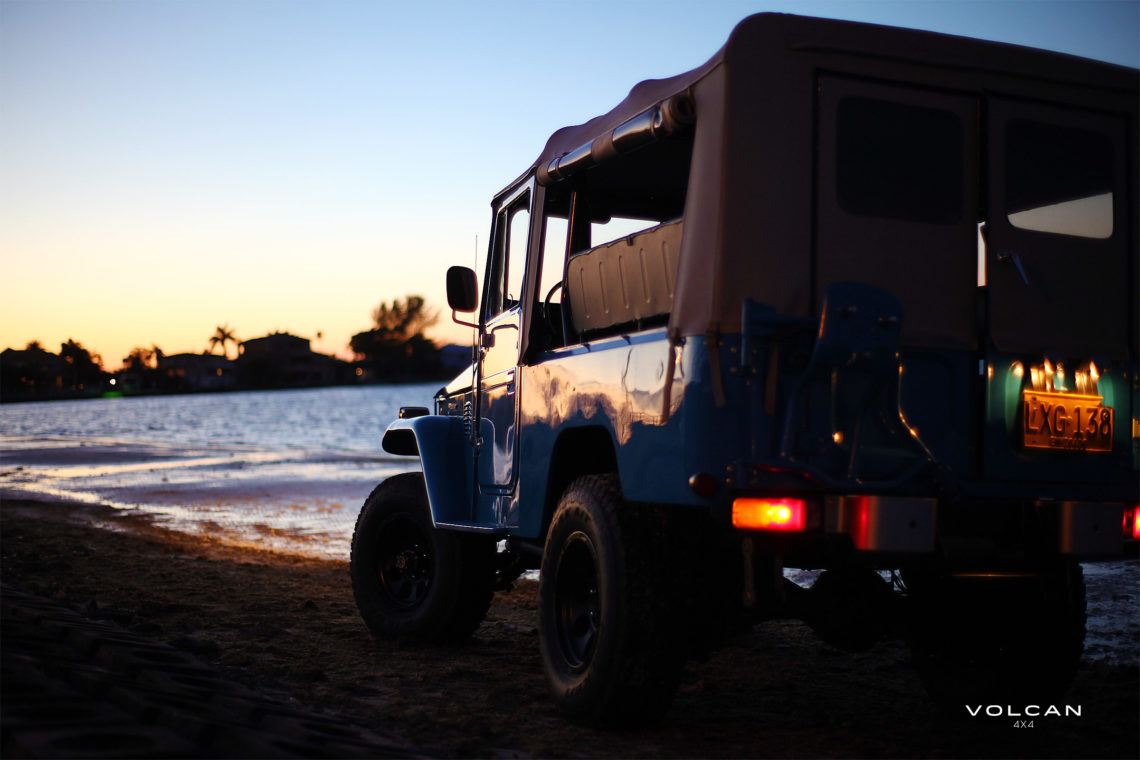 1979 Toyota Land Cruiser FJ43 "Zafiro"
This beautiful rig is brought to you by Volcan 4X4.
Volcan 4×4 is a specialty classic 4×4 auto dealership and restoration company based in Tampa, Florida & Medellín, Colombia. I really dig how they name each of these Toyota Land Cruisers before they restore them. It gives the process some kind of human quality and their affection for these classic Land Cruisers really shines through in the work that they do.
"Our 1979 Zafiro is our 7th FJ43 and we were very fortunate to have sourced a rare combination of later series 1979 FJ43 and the gorgeous code 854 color. We put new interior, roll bar hoop and new soft top on the truck. The truck received an extensive mechanical overhaul. Truck has a slight lift and 265 75 R16 tires on 16 inch rims. This truck is a real head turner and won a local car show trophy."
Year: 1979
Make: Toyota
Model: FJ43
Engine: 4.2L 2F Inline 6 cylinder
Color: Marina Blue
Top: Soft-top