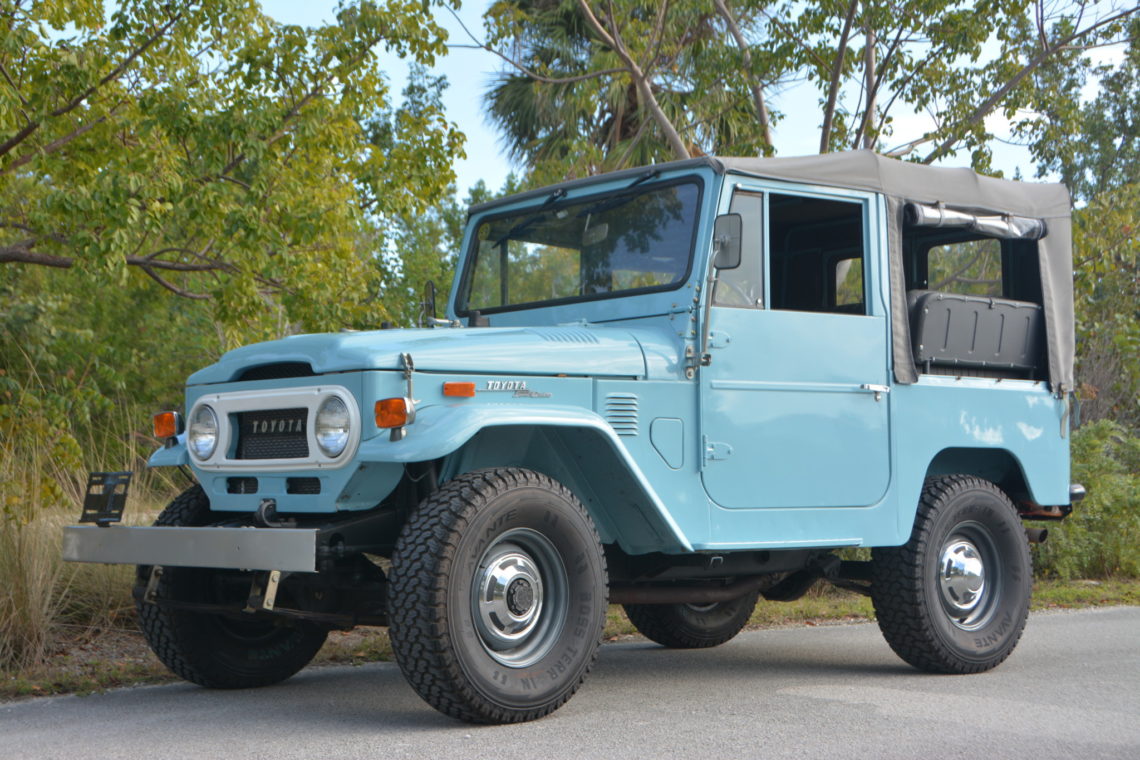 1974 FJ40 Toyota Land Cruiser
Originally posted on Bring a Trailer
If you enjoy Land Cruiser of the Day. Please consider clicking through to today's sponsor Patagonia clothing company. Not only does it help this site keep going…you never know what cool gear you might find on sale. Thanks! Benjamin.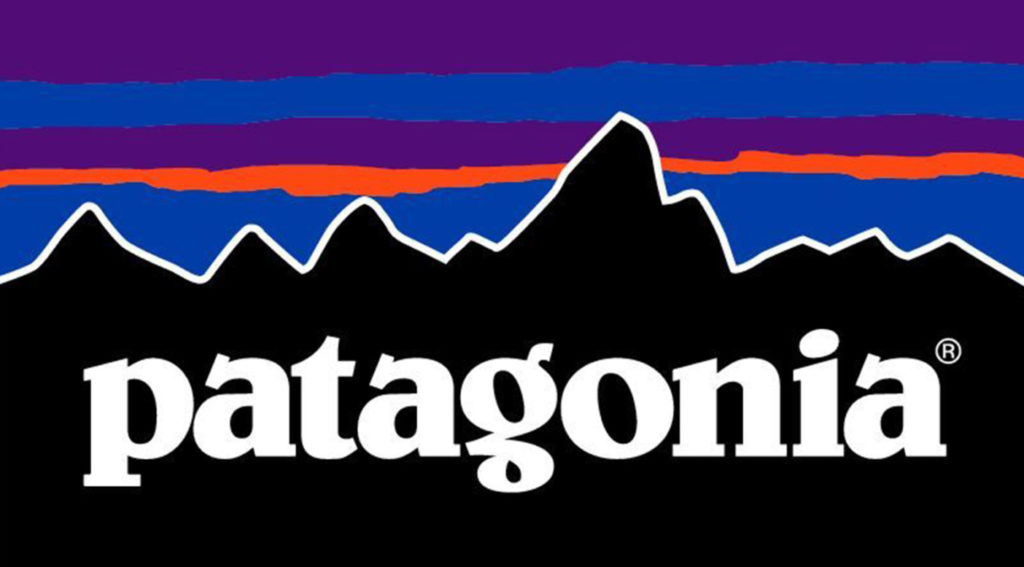 This 1974 Toyota Land Cruiser FJ40 was reportedly used by a veterinarian in Colombia prior to its importation to the US by the seller in 2017. The truck has been repainted in light blue over grey interior upholstery and features a new soft top and tires. Power is from a 3.9-liter inline-six that was reportedly rebuilt in Florida and drives all four wheels through a 4-speed manual transmission and 2-speed transfer case. This FJ40 is offered with a clean Florida title in the name of the seller's company.
The body is finished in light blue with a grey soft top, the latter of which was reportedly made in the US. The seller reports that the paint was reapplied under previous ownership. New turn signals, door handles, tail lights, emblems, mirrors, and a license plate holder with lights have reportedly been installed as well as a replacement lock and hardware for the rear ambulance doors. Paint chips and corrosion are noted on the passenger-side running board.
The 15″ steel wheels feature new hubcaps and are mounted with 31″x10.5″ all-terrain tires. A non-matching older spare is mounted on the rear swing-away tire carrier. New brake hoses and hard lines have been fitted under current ownership.
The seating was reupholstered in grey vinyl with matching floor covers front and rear. A new shift knob and seat belts have been fitted along with fresh knobs and decals on the body-colored dashboard. A period radio remains mounted. The 5-digit odometer shows 46k kilometers (~29k miles), 700 km of which were driven by the seller.
The 3.9-liter F inline-six is said to have been removed and rebuilt under current ownership due to low compression. Refurbished and new parts reportedly include:
Performance HEI distributor
Carburetor
Spark plugs and wires
Water control valve, hoses, and Temperature sensor
Wiring harness, voltage regulator, battery, horn
Power is routed to the rear or all four wheels through a 4-speed manual transmission and a 2-speed transfer case. The transmission has reportedly been rebuilt, a new clutch slave cylinder was fitted, and the front and rear differentials have been flushed. An oil change was completed in fall 2018. Additional images of the undercarriage and the engine-out service can be viewed in the gallery below.
A new cold start video has been added by the seller and is shown above.